Virginia Currents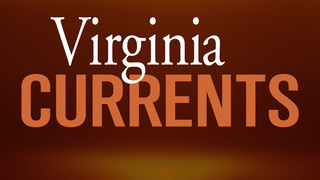 If you are a longtime citizen, there's always the familiar and the sentimental – the scenes of your childhood – people from your past and stories that make you proud to be part of our glorious state. For children, the program offers the chance to learn about home and place. For parents, it's an opportunity to share your pride in the natural beauty and culture of your community.
Latest Episode
Vietnam Veterans Outreach Program; Parrilla Family (#2312)
Vietnam Veterans educational outreach program, Parrilla family, VA bridges, DJ Projekt
Virginia Currents visits the Virginia School for the Deaf and Blind. For 175 years this residential school in Staunton has helped students rise to their potential in an environment that's understanding, nurturing and challenging. Also, witness the one-of-a-kind music by the Richmond Indigenous Gourd Orchestra. Their music comes from instruments grown and hand-made.